Relocation Books for International and Military Moves, along with books specifically designed for young children and teens relocating with their families.
Available For Purchase: Relocation Books For All Ages
The following books were written by Beverly Roman, a recognized expert in relocation with 24 years experience providing positive solutions to relocation challenges. Her company, BR Anchor Publishing has sold over one million books. All of the books provide positive, constructive and age-appropriate solutions.
Books For Children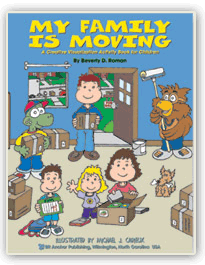 My Family is Moving (For young children)
My Family is Moving is a fun book featuring characters Oliver Owl and Tommy Turtle that guide children through an exciting moving adventure.
More Information
---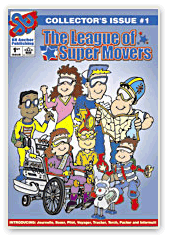 The League of Super Movers (For 9-12 year olds)
The League of Super Movers is a 16-page, full-color book designed especially for 9-12 year olds whose characters guide preteens on a relocation journey.
More Information
---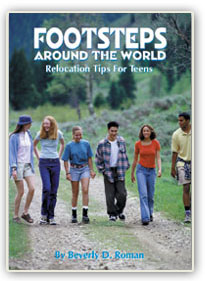 Footsteps Around the World (For teenagers)
Teens need assurance that they will have the courses to successfully matriculate from one school to another.
More Information
---
Books For Adults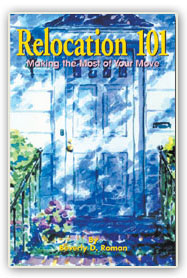 Approximately 75 percent of couples in the United States are in a dual career relationship.
---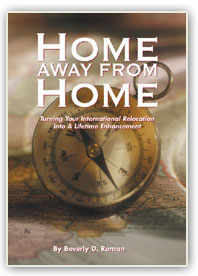 Home Away From Home (International)
Before considering a move abroad, employees need to know what their responsibilities will be in the foreign office, as well as what job they will be returning to upon repatriation.
---
Custom books — Our Specialty
Our well-researched books can be personalized with your company name, an executive letter and much more. Custom books speak volumes about how much you care about your customers and employees, while providing what relocating families need most — advice for the necessary components of moving. Give us a call for more info.