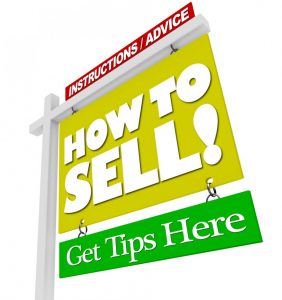 Buyers are looking for the best they can find for the best price, so a home for sale can easily slip through the cracks if it's not in good condition and appealing to the eye. According to industry experts, a well maintained home appeals to more potential buyers and typically sells much faster and at better price. Buyers will be more comfortable purchasing a home that has been well cared for because they are able to see what they are actually paying for. When you are showcasing your home, make sure that you are showing the prospective buyer the art of the possible.
When you are getting your house ready for sale, you need to prioritize and spend as little money as possible. For example, a typical buyer would probably not be willing to pay extra money for a new roof on your home, though it is a good feature. Once you are ready to sell your home, there is a significant difference between touching things up such as replacing broken windows and painting walls and having expensive renovations, such as installing a new bathroom. If you have any questions regarding where you should invest your hard earned dollars, make sure to ask your realtor.
The following are some additional tips to use when selling your previous home.
Say Goodbye
Sometimes sellers are too emotionally attached to actually put their house on the market and say goodbye to yesterday. You need to visualize yourself handing over the keys and signing the seller's contract. This will help you look at your house objectively and identify new ways to improve the property so that it is attractive in the eyes in the buyer.
Remove Your Personality
This is part of saying goodbye. That massive painting of your great aunt hanging up in the hallway may remind you of your childhood at your summer cottage, but it is unsettling and distracting to the potential buyer. Pack away the personal photos and family heirlooms, this is no longer your place and personal artifacts are off-putting. Your goal is to have the buyers imagine their own photos in the rooms. You want them saying while the tour the property, could I imagine myself living here?
Unclutter
You might not know it, but you probably have acquired a massive amount of possessions that you don't need to display to your prospective buyers. A good rule of thumb to go off of would be if you haven't used something in year, either pitch, donate, or send it to storage until you move. While you don't want a bare home, you should try minimizing any and all distractions that buyers may encounter, thus preventing them from visualizing their own possessions in their place. Also, remember that less is more and you want to make your house appear bigger than it really is, so here are some additional tips to help you boost your feng shui:
Pack up all of the children's toys off of the floor and put them away
Clean off kitchen counters, only basic devices should stay
Put essential items used daily in a small box that can be stored in a closet when not in use
Organize your pantry and store your plates, cups, and dishes in their proper place
Remove furniture that is not needed and put it in storage
Remove some of your personal items, like family pictures and random collectables
Mow the yard, plant flowers, and remove excess debris from outside
Organize your closets and clean them out, as buyers need to see their own possessions in these spaces and closet space is always an attractive feature
Garages, basements, and large closets need to be free and clear of junk and clutter if they have been used to store things in the past. The objects in these spaces should be cleaned out and sent to a rental unit.
Deep Cleaning and Minor Repairs
At this point in your venture, there is no use in redoing the master bedroom or completely renovating the bathrooms. Typically, the return on investment won't pay off and will only delay you from selling your home. However, you can deep clean your home or hire someone to do so in order to make it sparkle. This is recommended to be done every other week or so, but make sure that you sweep your floors and wipe down your counters on a daily basis. Also, you can make minor repairs that add up in the end. Some additional areas of improvement may be:
Replace floor and counter tiles that are cracked
Leaky faucets and bathtubs should be fixed
Patch holes in the wall and fix doors and drawers that do not close properly close
Paint the walls a neutral color
Fix and wash all windows
Make sure that the tubs, showers, and sinks are caulked
Clean out your refrigerator
Rent a pressure washer and clean your sidewalks and home exterior
Dust ceiling fans, light fixtures, and furniture
Replace rugs that are torn and worn
Put fresh towels in the bathrooms
If you're no good at this kind of thing, consider hiring a home "stager," someone with experience preparing homes for showings. Typically, their fees can be offset by a quicker sales and higher selling price. These seemingly insignificant details can add thousands of dollars to your eventual sales price.