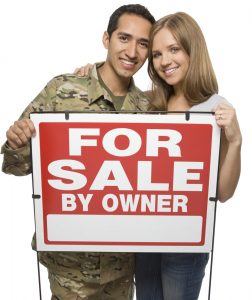 Military careers can be stressful, but are often very rewarding. A career in the military is a career of service to ones country, this includes being given orders to pack up and move to another state, or even another country. When officers, or enlisted personnel, receive orders for a permanent change of station they often have to be carried out very quickly, leaving very little time to plan ahead.
A good starting point would be to create a visual aid by using a calendar and marking the day of the move, in this way you can see the exact time span until the move. This does not allow for procrastination, rather this visual aid will help you plan each day to its fullest. Start by prioritizing the information you already have and placing it on the calendar. For example, evaluate the best time to start organizing and packing your belongings, schedule time to research your new duty station and surrounding area, set up appointments with your relocation manager or any other professional service such as a doctor, veterinarian, or real estate agent. Evaluate any current accounts or contracts, such as utilities, internet and cable, that may have to be disconnected, determine the appropriate dates for disconnection, and verify if there are any cancelation fees or any potential deposit reimbursement. When scheduling these tasks out be specific in each task and schedule enough time to be as thorough as possible.
Financial concerns are often a major source of stress and can easily get out of control if not managed well. Begin by listing all of your financial accounts, bank accounts, insurance accounts, and credit cards. Determine which ones will need to be closed, which ones will require a new account manager, and which ones will simply need a change of address. Develop a moving budget in advance to keep track of your finances, by doing so you can often avoid any last minute costs and reduce a lot of stress. Some things to research that will help with budgeting are
Research what costs the military will cover or reimburse, for example:

Military personnel can often receive mileage reimbursement for travel from one station to another during a move
Qualified military personnel are eligible for a partial reimbursement known as a Dislocation Allowance that may cover some expenses that would not normally be covered by other programs.

Research and Budget for temporary housing expenses, shipping charges , and utility connection fees
Research and budget for moving insurance costs, for example

Find out how much property damage the military movers will insure, if it is not enough, ask for costs of additional coverage and references to companies that offer military discounts
If you're shipping anything, ask your insurer about shipment coverage if it is not all ready included

Shop around, and take advantage of your new location to find better rates on financial products, such as insurance
When you feel you have completed a comprehensive budgeting plan, step back and reevaluate it again for accuracy, stick to it, and avoid impulsive purchases.
While financial responsibility and planning is important it is just as important to set time aside for personal relationships such as friends and family. If you are single, plan to spend some time with those individuals that are important to you before you leave for your reassignment, they will likely be willing to lend a helping hand in planning the move and be a great source of support when you need to communicate any concerns or anxieties about the move. If you have a family that will be relocating with you, it is imperative that your families concerns and anxieties be voiced and discussed openly. Get your family involved in the planning and moving process. Give each member a task to do for the move and a topic to research about their new destination. Just as it is important for you to know as much as you can about your, soon to be, new home, helping your family learn about it will empower them and give them confidence so that they can start to look at the situation with understanding rather than anxiety. Help your children keep in touch with friends by giving them options such as contact cards with a phone number and email address, access to approved online chat rooms or social media, or an online blog or web site to share their experiences. A scrap book or a journal will give your family members a way of recording important memories and experiences, and provide a way to comfort and emotionally understand themselves.
Above all stay positive and organized, the more preparation you are able to do, the better and more confident you will feel, which will result in a smoother move. General George Patton put it best "Accept the challenges so that you can feel the exhilaration of victory".